Léonard de Vinci used them for the drawing of a tree, an anatomical statement, plans of architecture, various notes, Victor Hugo devoted his drawings to them, paintings of travels, decorated poems, Eugène Delacroix painted his voyages of which the one in Morocco, David Roberts on Egypt, Edmond and Jules Goncourt for Italy, Paul Signac on Brittany, Charles Fouqueray on Indo-China. They are among the most famous examples.

All of them were remarkable draughtsmen!

Closer to us, Titouan Lamazou, Yvon Le Corre, Vincent Besançon, Patrick Jager, among those which join again with this tradition which is back again.

A web site http://www.uniterre.com proposes more than 5.000 reproductions.

In our turn, we propose sketch books to you, but only in originals.

You probably know the genesis of our story and understood our concept of new approach to insects collection, mainly Coleopterans. We present below an introduction to the world of coleopterans for amateur entomologists. Learn about coleopterans.

We are pleased to show you here our two very first creations.


STAG BEETLES
Among the 300,000 species of Coleopterans, the Lucanidae family comprises about 1,100 species. They are characterized by sexual dimorphism. Indeed, males, always bigger than females, have mandibles measuring up to one third of their size; they use them to fight against other males, to maintain the female during reproduction, but never to grapple food. This insect is also xylophages (who can eat wood). And, females dig in trees with their mandibles to lay in their eggs. The larva, which can reach, depending on species, up to 100 mm long, will hollow out the wood in which it will live for a period of time up to five or six years. The smallest of lucanus, 5 mm or Vinsonella coeca, comes from Mauritius and measures 10 mm in length at the imago stage, while Cladognathus giraffa, the biggest of all with a length of over 100 mm, can be found on Java island or Nepal.

Stag beetle (Lucanus cervus [Latin: lucanus = kite ; cervus = hart]), originating from Europe, gave its name to the whole family of Lucanidae.


COLEOPTERA sketch book: LUCANIDAE volume I-1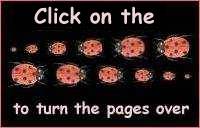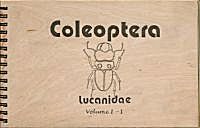 This sketch book, as the next one to be issued, is a part of subsequent products.


CETONIA
The Cetonia sub-class comprises more than 2,600 species spread over warm areas on Earth; it belongs to the phytophagous and floricole Scarabaeo´dae group, for which flowers, plants, fruits and barks are used as food by the imago.

At the larval stage, larva pile up a food reserve of roots and decomposing wood. Ants tolerate their presence; and some larva live close to ants' nest feeding themselves with pieces of plants. They move on their back.

The Cetonia's hard outer wings remain closed when they fly; many species have metallic reflections caused by light dispersion on their unevenly-dimensioned scales which cover their integument, prickles, silks, hairs or other tubercles. The various colors they display make them one of the prettiest species of Coleopterans.


COLEOPTERA sketch book: CETONIINAE volume II-1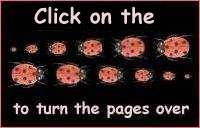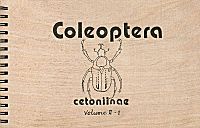 NOTA: On page 33 of this sketch book, the picture II-1.44 should represent a Goliathus atlas female. Unfortunately, we do not have of photo of this species and were unable to reproduce it. If you could help us, we would be very thankful.


PERSONALIZED SKETCH BOOKS
You can order personalized sketch books of insects, custom-made plates, special watercolors, cards with a handwritten text, or a mix of all.

Through the example of "La Pichouline" sketch book, we remind you that L'Atelier can create your own sketch book from your documents about a geographical area, a place, insects, butterflies, plants, trees, mushrooms and/or flowers of a dear biotope.
It could be a also travel book with watercolors based on your pictures and completed with the comments you will e-mail us.
In short, this personalized sketch book, absolutely exclusive, will be yours, crafted according to your requirements. How can I get it?